How often should you clean your pollution mask? Proper and regular cleaning of the mask is essential no matter what type of mask you use. There are numbers of anti-pollution masks is available in the market that has their different features and you need to look the one best for you. If you want to protect your health from pollutants then it is essential for you to pick up a right anti-pollution mask for you. Here are some things that you can consider whenever you are going to find one anti-pollution mask for you:
Anti-Pollution Mask Specifications
As various anti-pollution masks have their different specifications so you need to have proper information about them. N99 and N95 masks are the best options for the non-oil based fine particulate matters. The N99 masks can filter up to 99 percent of PM 205, N95 masks can filter up to 95 percent of the PM 2.5 in which you can choose the one best for your needs. You can also choose the mask according to their features so that you can maintain better health.
Anti-Pollution Mask Usage
The anti-pollution masks are available in both reusable and disposable varieties. Some of the masks are only for single use purposes as they must be replaced after a single use while others can be used repeatedly after proper cleaning. So, the choice of buying the right pollution masks depends on our needs and budget. It is very important for you to clean and store the masks properly so that you can get most out of them. Whenever you are going to buy the anti-pollution masks, it is also important for you to check that the mask fits tightly on your face so that there is no gap in passing air. These masks come in different sizes, so you need to choose the one that is perfect fits you or you can learn more here to find the best pollution mask.
How to Clean a Pollution Mask?
As you know, your mask comes into contact with the natural oils from your skin and it can cause wear and tear on your mask. So, it is beneficial for you to clean your mask on a regular basis to make sure that you can maintain proper health. You can wash your mask with the clean and warm soapy water and then let them dry naturally so that you can get a better and high quality pollution mask. If you do not have much time then you can wipe off the mask for easy cleaning as you have to simply wipe out the mask and then leave them to dry naturally. If your pollution mask comes with some specific cleaning manual and you need to follow the instructions for better cleaning of your mask.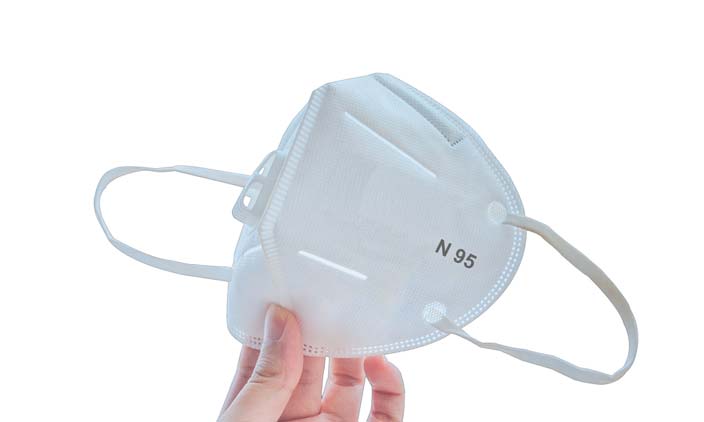 The mask you use does not only provide protection against air pollution but also provide high protection against the bacteria and viruses that are present in the air. If you are looking for the right pollution mask then it is beneficial for you to learn more here and make the right buying decision.