Generally, everyone likes sports, and it is one of the best entertainment activities which gives more joy and fun to the players as well as the audience. There are different types of sports games are being played. Usually, in schools and colleges students like to play some of the most common sports like volleyball, football, basketball, hockey, cricket and many more. Even though there are many sports that are available, volleyball is one of the unique and most interesting games, and it gives the real fun to the players as well. Whatever sports, the sports player needs to have a good practice and some required skills to play and win the game.
Vital Skills to Play Volleyball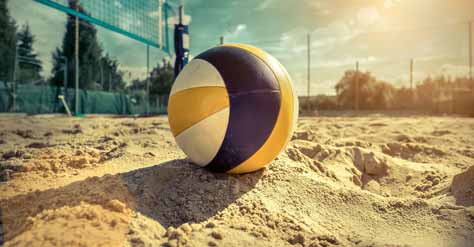 Just like other sports, volleyball also needs good learning skills and learning volleyball is really a challenging one. If you like it and decided to learn the basic skills of it, then initially you need to know the basic rules of this sport and the necessary skills to play it. There are 6 important skills that to need learn first to play volleyball, they are Serve, Pass, Set, Spike or Attack, Block, and finally, Dive. Besides this, there are some other skills also needed, but these are the some basic skills which needs to mandatory know by the player of volleyball.
Basic 6 Skills of Volleyball
Serve is the first step that is necessary to learn before you enter into the game and it can be done either over hand or under hand. The stronger and more effective serve is the over hand serve and some specialized serves called jump serve and the float serve but it is quite hard to do. The next needed skill is pass, based on the rules of the volleyball, you can either pass the ball by using arms or by your hands. In this, your hands are used to set the ball, and the arms are used to bump the ball. The Next one is set and it always follows the pass, and here the setters will be the leaders and they are responsible to get score and moving the ball around the players.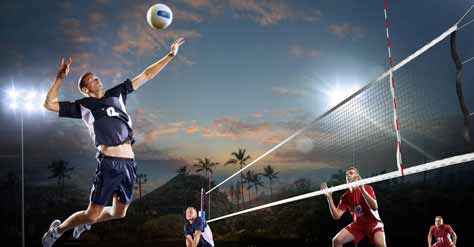 The spike or attack is the next skill which helps to score points, it needs to hit the ball by using your hand by jumping and the next skill is block which is the opposite of this attack, and it can be done by hand in hand. And this skill is most required to protect the kills from other team. Volley ball needs a good and pleasant mindset to play. And it is good to practice some drills for volleyball. Also it is important to know some volleyball tips and tricks to play the sport very effectively, and with some practice can make the game more interesting and can enjoy the real fun while playing volleyball. Learning these skills by starting with theory and then start practicing it will give you a clear focus on the game.