Today, a smartphone is one of the basic needs for everyone and you will find it in pockets of most people. There are lots of things that you can do with your smartphone in your life. Whether it is about browsing internet websites, social media apps, playing games, listening to music, chatting with friends, watching movies or checking emails, a smartphone can provide lots of options for your regular requirements. There was a time when mobiles were only used to make phone calls and send text messages to contacts. However, smartphones changed everything and you can hardly spend your day without having it.
You may be a random person who doesn't use a smartphone and you may think why do I need a smartphone. Here are some of the basic reasons for using a smartphone at the present time: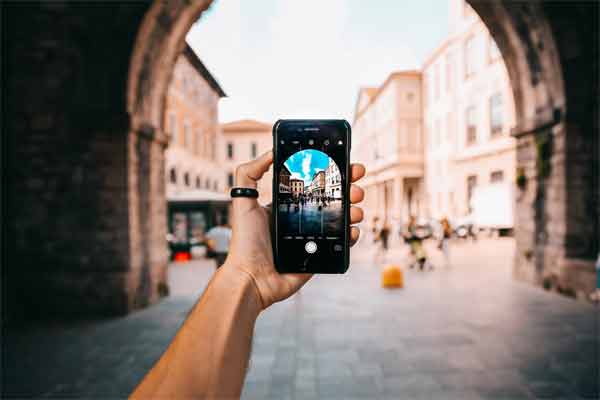 Communicate with others:
Smartphones are is developed for communication and it is probably the primary use of any mobile device. whether it is about making calls, sending text messages, using social networking sites for chatting with friends, you will be able to communicate with someone in the easiest way by using a smartphone. It will give you the option to communicate with text, call or even video call anywhere in the world with anyone having a smartphone.
Beneficial for safety:
If you are using a smartphone, it will be very beneficial for safety in any kind of emergency situation. Every smartphone is available with GPS feature and it can be used to track your location in an emergency situation. You will be able to call someone quickly by using an emergency call feature in the smartphones in any type of medical or other emergencies.
Entertainment:
With a smartphone, you will get 24/7 entertainment. Because of good internet connectivity at the present time, you can watch your favorite movies, videos or can enjoy your favorite music any time in your smartphone. You can also use your smartphone to play your favorite games on it. when you are waiting in a queue or you are traveling anywhere, you will be able to you spend your time having fun with such entertainment.
Knowledge and information:
Because of internet connectivity on smartphones, you will be able to get lots of knowledge and information whenever you want. You just need to search on Google and you will get everything on your smartphone. Whether you are a student or you are a working person, you will need a smartphone to get any type of knowledge and information without wasting time.
Basic tools:
In a smartphone, you will get all the basic tools including an alarm clock, calculator, calendar and reminder so you will love to use all these features in your daily life. It will make your life much easier and you can save your time with it.
Therefore, you should definitely have a smartphone for all these benefits and features. Now, you may not think why do I need a smartphone because you have lots of good reasons to add a new smartphone in your life.